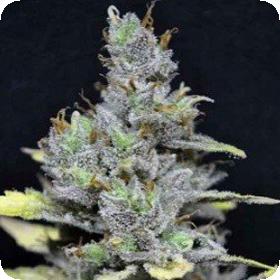 CBD Medi Haze Feminised Seeds
CBD Medi Haze is a dominant sativa, CBD-enriched hybrid strain. It is one of the newest and best of the breeder's releases, being first introduced in 2013. It is a cross between Super Silver Haze and the timeless classic Neville's Haze, back-crossed with high-CBD strains to boost the content.
It has taken a bit of time and rigorous testing to get there, but according to the breeder, the ratio of THC to CBD for Medi Haze is a perfect 1:1 balance at a minimum. Many of the seeds produce plants that take it even further, yielding a 2:1 CBD to TH ratio. The medical applications of this particular strain are virtually countless and the potential to aid the medical marijuana community is tremendous.
The genetics line up in ways that are advantageous to the grower. They don't stretch very much, especially in the hands of an experienced grower. Those with less experience will also find they have good success working with these seeds. Flower time is 9-10 weeks on average both indoors as well as out. They are a good size for most indoor setups.
Outdoor growers should plant early, allowing for a majority of warm summer days for the plants to vegetate. They will begin flowering as summer winds down and can be harvested starting in early October. Outdoor flower time can be as long as 12 weeks, depending on the growing conditions.
CBD Medi Haze is known for producing high-yielding plants that give off a nice piney, spicy smell with an undercurrent of menthol. The grower can expect yields somewhere between 450 and 550 g per square metre depending on the grow method. The buds become particularly heavy as the plants reach full maturity and develop a tantalising coat of thick, delicious resin.
Genetics:
Super Silver Haze x Nevil Haze