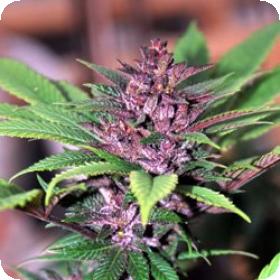 Pakistan Chitral Kush Feminised Seeds
Anyone who knows good hash has heard the name - and likely worked with - Pakistan Chitral Kush. When it comes to hash, this plant produces what many enthusiasts consider to be the best.
The strain is traced back to the Iberian Peninsula where is has been cultivated since at least the mid-1990s and likely much earlier.
This pure indica has been reproduced over five generations by the breeders at CannaBioGen in their effort to produce the best possible plants for making hash and maintain a good degree of genetic diversity within the strain.
The end result of these efforts is a plant with two distinct phenotypes that absolutely burst with vibrant colours, tastes and aromas. One pheno is typically green. The other is delightfully colourful with streaks of pink, red and purple mingled with green, evoking images of pure psychedelia.
Both produce fast-flowering plants that adapt well to virtually any growing environment either indoors or out.
When it comes to effect, the green plants take the prize, producing the more potent, resinous buds of the two. The colourful plants develop their unique look as they mature.
They tease the nose as well as the eyes with a stronger, fruitier aroma that is as amplified as their appearance. From the perspective of pure aesthetics, few cannabis plants even come close to matching this Pakistan Chitral Kush pheno.
It truly is one of the most beautiful plants there is. Both phenos are particularly resistant to mould, fungus and most other plant diseases.
Pakistan Chitral Kush responds well to all indoor growing environments. The plants are generally compact so growing in tight spaces is not a problem. Hydroponic, soil and potting all work well.
Enthusiasts who enjoy a relaxing full-body high need look no further. These feminised seeds practically grow themselves and the resulting plants provide an impressive yield.
Please remember that the growing of cannabis plants and the cultivation of seeds is illegal in some countries - please check the laws of your country and don't be growing any plants if it is against your country's laws.