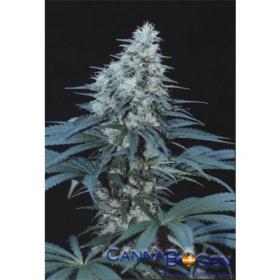 A gorgeous strain with an impeccable genetic background, Caribe was created using the backcross technique, with a specially-selected premium grade Jamaica x Jamaica being combined with the famous, cup-winning NL #5 x Haze to stunning effect.
This strain possesses high yield potential, excellent resilience and the ability to flourish both indoors and out, with a flowering time of between 70 and 80 days.
Thanks to Caribe's mostly Sativa heritage, the cerebral high is energetic, creative and seriously psychedelic, with a relaxing, pleasant body buzz.
Genetics:
Jamaica x Jamaica/NL5Haze