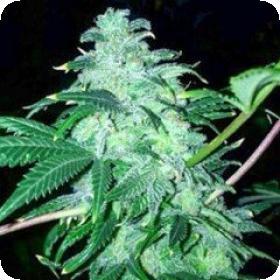 The Cali Connection cares a great deal about 22 as she was a bit of a miracle baby. She was discovered in a batch of OG x Jack Herer that they had created previously. The terpene profile in this particular plant was off the charts and so far every plant created from her has surpassed expectation.
The yields are impressive, the scent pungent and the buds coated in glittering resin. The flavour is of pine, haze and flowers with a scent to match. The flowering time is short and the yield is extremely impressive, over all there is nothing not to love about this strain.
22 is a feminised strain which means that it will be of a better quality than regular seeds. The uniformity will also be more noticeable in the crop. Growers prefer feminised seeds because they will only grow female plants. Males can be a problem for those who do not want to breed their own crops.
They can be a huge waste of money, time and effort. Feminised seeds will give growers twice as many female plants for exactly the same price. Experienced breeders can also use feminised plants, although the process is not easy.
This strain grows well indoors or outdoors and has a flowering time of just 70 days.
Remember that the cultivation of cannabis seeds is illegal in some countries, please check the laws of your country before attempting to cultivate cannabis seeds.