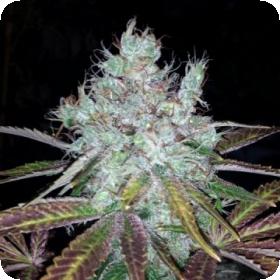 Super Lemon Jack Feminised Seeds
Super Lemon Jack is the product of an extremely long and gruelling process, but the results speak for themselves. This sativa dominant strain has a delicious taste and scent of strong citrus.
The high is euphoric and uplifting which makes it a great recreational strain as well as a fantastic medicinal strain. It is a cross between two legendary strains, Super Lemon OG and Jack Herer. Structurally it has short spaced internodes which produce large, thick buds as they fill out.
Super Lemon Jack is a feminised strain meaning that it will only grow female plants. As the females are the ones producing all of the buds they are the only ones needed by growers. A regular crop will be around half male, these plants are only really of any use to breeders. They can also mess up the female plants in a crop and so they have to be removed during the growing process.
This just ends up being a massive waste of time, money and effort on the part of the grower. Feminised seeds will also usually be of a higher quality and a more impressive level of uniformity than regular seeds.
This strain grows well both indoors and outdoors and flowers in 50 - 70 days.
Remember that the cultivation of cannabis seeds is illegal in some countries, please check the laws of your country before attempting to cultivate cannabis seeds.