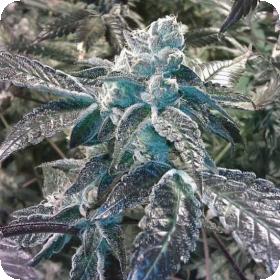 Girl Scout Cookies Feminised Seeds
Girl Scout Cookies has been one of the most popular strains for some time now and when BC Bud Depot received two boxes of them, they didn't hesitate. The strain originally is a combination of Durban Poison, OG Kush and Cherry Kush mother which was back crossed with an OG Kush father. The result is absolutely stunning, there is no wonder why Girl Scout Cookies are so popular.
It is a great medicinal strain that is great for treating anxiety, depression, inflammation and pain. It even won bed hybrid at the 2013 Los Angeles Medical Cannabis Cup. Immediately BC Bud Depot decided that they would produce their own feminised version of this strain.
Feminised seeds are ideal for growers who don't want to deal with the male plants. Male plants can be more of a hassle than anything as they need to be separated from the females during growing. Regular seeds will also be half male and half female meaning that half of the crop just goes to waste. It is also true that most strains which have been feminised will improve in quality and in uniformity. Feminised seeds can also be used for breeding, however the process is much more difficult and should only be attempted by experienced breeders.
This strain should be grown indoors and has a flowering time of 9 - 10 weeks.
Remember that the cultivation of cannabis seeds is illegal in some countries, please check the laws of your country before attempting to cultivate cannabis seeds.
Genetics:
(OG Kush x Durban Poison x Cherry Kush) x OG Kush