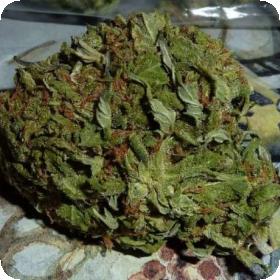 BC Pinewarp Feminised Seeds
BC Pinewarp is a combination of two amazing British Columbian strains, Texada Timewarp and Purple Pineberry. These strains are best known for being easy to grow and low maintenance which makes them perfect for those who are just starting out growing or for those who have been at it for years.
The result is an outdoor strain that gives amazing yields and has kept all of the delicious pine flavour. These plants can basically be left to their own devices until they are ready to harvest. The THC level of the plant is 21% an it can be used as a recreational or a medicinal strain. It is a perfect strain for anyone suffering from inflammation, headaches, pain, stress or depression.
BC Pinewarp can be bought in the form of feminised seeds. Almost every strain that has been feminised has shown a marked improvement in its quality and its uniformity. Feminised seeds also make the growing process easier for those who don't plan on creating their own future crops.
The male plants would usually need to be removed from the crop to avoid random breeding and damage to the female plants. Since around half a regular crop is male plants this is a massive waste of money, not to mention time and effort.
This strain should be grown outside and when grown in the Northern Hemisphere it should be harvested in late September.
Remember that the cultivation of cannabis seeds is illegal in some countries, please check the laws of your country before attempting to cultivate cannabis seeds.
Genetics:
Texada Timewarp x Purple Pineberry