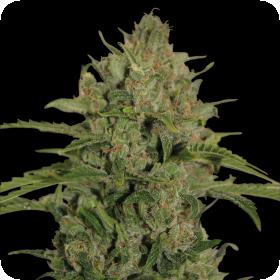 Triple Cheese Feminised Seeds
This strain is unlike any other Cheese strain on the market and is ideal for any true Cheese lovers. This classic British strain has been given an upgrade by the talented breeders at Barney's Farm.
Cheese was originally created in Britain in the late 90s and has been a favourite of the cannabis community ever since. There is no strain that has the extreme cheesiness of Triple Cheese, hence the name.
This strain was born of 5 generations of extremely careful selective back crossing and breeding of the very best strains of Blue Cheese and Original Cheese. These are by far the finest specimens of this iconic strain ever produced and sold by Barney's Farm.
This is truly a strain that cannot be missed out on. If all of that wasn't enough the strain has also been feminised in order to make them even easier and more rewarding to grow.
Feminised strains have become more and more popular since they were perfected by Dutch Passion, a famous seed company. They have been specially bred for those who have no interest in breeding their own plants.
For many people the male plants are completely unnecessary and can in fact harm a crop. These feminised seeds will only grow into female plants and are ideal for bulk growing or just for saving a bit of money.
Usually a grower would waste half of the money spent on a crop on the male plants. They would also have to waste time removing the males at the start of the flowering period. Feminised seeds can also be used by breeders.
It is possible to breed female plants with female plants, this is in fact how feminised seeds are created. Female plants, if properly treated, can produce feminised pollen.
This pollen can fertilise another female plant and the resulting seeds only contain female genetic material. These seeds are often of a higher quality and more impressive uniformity than regular plants.
Triple Cheese is immensely high in THC and has a short flowering time of 60 days or less. It is ideal for all growers from beginners to seasoned breeders but is especially popular for being beginner-friendly.
It has an astonishing yield of 600 g/m2 and grows to a medium height. It can be grown both indoors or outdoors.