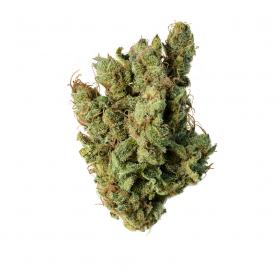 Super Silver Haze Feminised Seeds
Don't miss out on the chance to experience the plant that took 1st in the 1997 High Times Cannabis World Cup hydro division and 1st overall the next two years running.
Super Silver Haze is a high-quality hybrid cross between three strains that some consider to be the holy trinity of cannabis: Skunk, NL, and Haze. The end product produces an effect that is a classic indica-sativa balance. The effect is immediate, strong, and long-lasting.
Despite its high THC content and low CBD concentration, Super Silver Haze has been praised by many in the medical marijuana community for its ability to help manage pain and stimulate appetite.
Indoor growers should be prepared to give these plants enough horizontal space to stretch. They can get a bit branchy. Their small-to-medium size does make them good candidates for SOG, SCRoG and LST setups, and they respond nicely to soil methods as well.
Outdoors, the plants should be harvested by mid-October to avoid exposure to widespread frost. They can go later in areas with longer growing seasons. Ideally, they prefer climates that are tropical, sub-tropical or temperate for outdoor growing.
Whether grown indoors or outdoors these truly "super" plants have been known to produce 1500 g per plant, making Super Silver Haze an excellent commercial strain.
Super Silver Haze is an all-around great choice whether one is new to cannabis cultivation, or is an industry veteran who prefers working with feminised plants. Either group will be pleased with the ease of handling of these plants, particularly indoors. They respond best under a balanced light cycle and LED lights seem to be their light/heat source of choice (although HPS lights will work fine, too). They don't ask much in terms of extra care and they flower easily by virtue of their feminised genetics.