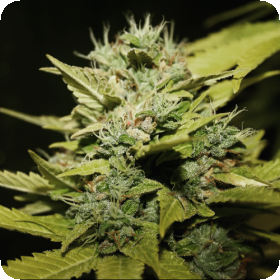 Lemon & Lime Feminised Seeds
Lemon & Lime is an unbelievably aromatic strain grown from Sour Lemon OG and Lemon Diesel. It's almost entirely genetically engineered and has a strong, creeper quality.
Plants grow up to 150 cm. Take 8 to 9 weeks indoors to flower. The yields are average to high, depending on factors such as the producer's ability and/or experience and the current environmental conditions.
The taste is very complex with citrus, pepper, diesel fuel and a strong diesel aftertaste that can give you a feeling of intensive oral dryness. cotton mouth.
Its smell is very sour with notes of lemon and lime. THC levels are approximately 15%, which is disappointing as this creeper builds up and builds and stimulates both mind and body.
Genetics:
Lemon Diesel x Sour Lemon OG