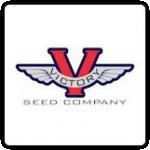 The Victory Seed Company is a small, family owned and operated organization that works to preserve plant varieties by locating, growing, documenting and offering rare, open-pollinated, non-GMO, non-hybrid, heirloom seeds to home gardeners.
Unlike most seed companies, they actually grow seeds on their own farm and help to support other small seed farmers.
The Victory Seed Company work hard at being the best heirloom seed company and strive to be your main seed source.
By purchasing Victory Seeds, you are partnering with The Victory Seed Company to support their primary mission of preserving heritage or heirloom seed varieties as well as horticultural history. With your help they are continually increasing the number of varieties that we protect and offer to home gardeners.