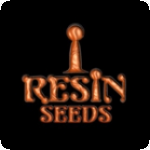 Resin Seeds is a Spanish brand which was founded in 2008 by a gentleman named Jamie. He has been involved in the Spanish growth scene since 1998 when he opened his first shop in Barcelona. Since that time his experience has increased greatly as he was involved in a plethora of grow shop projects, he has even spoken at a few grow seminars.
He is very passionate about what he does and always wants to learn more and more in his field. This has pushed Resin seeds to create some extraordinary strains of marijuana. One of the most impressive is their medical marijuana in which they have created a strain which is in fact higher in CBD that is in THC making the healing effect of the cannabis quite phenomenal.
Medicinal cannabis has always been very high on the Resin list of priorities since many brands supply strains which are indeed excellent for healing but do not reduce the THC enough. Too much THC in medical marijuana means that even though you are numbing the symptoms of your illness there is still quite a strong psychological effect, this can affect how a medical marijuana patient focuses and how active they can be. Dramatically reducing the THC means that the patient can still function relatively normally whilst still reducing their symptoms dramatically.
They also use only organic fertilizers when growing their crops. This adds an extra special aroma to the plants and produces a rather phenomenal product. With Resin Seeds it is all about the quality of the seeds and knowing exactly how each strain works, both genetically and in practice. Rigorous testing is done on all of their plants and seeds to ensure the best quality that they can possibly produce.
Resin Seeds boasts a large variety of seeds that are perfect for anyone no matter their situation, no customer is left behind.
Please remember that the growing of cannabis plants and the cultivation of seeds is illegal in some countries - please check the laws of your country and don't be growing any plants if it is against your country's laws.