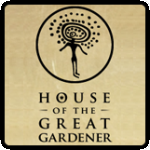 House of the Great Gardener is a high ranking medicinal company which has been in action for well over a decade. Their goal is to gather the very best medicinal strains and ensure that they gather an excellent range of Indicas and Sativas. Collecting a wide range of both of these strain types guarantees that all types of patients with all types of ailments will be able to find their perfect medicinal strain.
Indicas are often used as a form of night time medication since they tend to really knock a patient out, they are also used for their relaxing effects which can help with anxiety, depression and stress related illnesses. Sativas are better for those who wish to stay a little more alert and work better as a day time medication and an appetite booster.
House of the Great Gardener care a great deal about their customers and want to make sure that they can always supply something that suits the customer. Along side this desire to please the customers their primary concern is quality control. They want nothing more than to ensure that their customers are receiving a quality product as their strains are medicinal.
This wonderful company also has an excellent website which is simple to navigate and extremely helpful. It contains a little background on the company, constant updates and news, information and pictures of all of their strains, contact information, a list of their distributors and even a link to their gorgeous merchandise. Supplying the customers with a list of distributors is an important aspect which too many companies ignore. Many customers prefer to know where their products are coming from especially when they are buying something that effects their health.
Their strain list is also extremely informative and helpful. It gives information on the strain it self, how it should be grown and which awards each strain has won. This allows the customer to make a well informed decision when selecting a strain.
House of the Great Gardener have also been creating their own specialised strains. Combining their very best strains in an attempt to make something even better. As a company they are constantly growing and evolving in order to make the customer happier and happier.