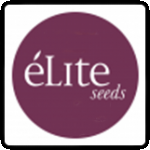 Elite Seeds was born from a group of marijuana growers and scientists interested in processes of genetic advancement and selection.
Elite Seeds used groundbreaking methods such as in vitro cultivation and tried various ways of reversing the sex of female plants.
Strength, resistance to disease or flavour are some of the main goals for these breeders who have been awarded at major events such as the Cannabis Champions Cup or High Life.