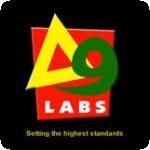 For more than 25 years, Delta 9 Labs has been working to locate and cure the most desirable medical cannabis seeds on the planet.
From our headquarters in Amsterdam, we are working with the world's top breeders to discover the finest genetics. As registered medical marijuana patients, we seek to obtain the most effective varieties of these healing seeds and to keep them safe from extinction.
All the seeds in our library havebeen produced in accordance with strict organic guidelines. By accepting only the finest genetics grown in the most natural methods, the medical cannabis seeds of Delta 9 Labs provide the highest quality healing power that our customers have come to expect.
That's why the Delta 9 Labs set the highest standards.