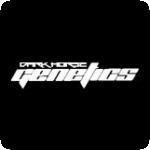 DarkHorse Genetics was founded by the breeder of the world-famous Bruce Banner strain. Seeking to bring new and exciting flavours to the market with access to the world 's finest clones and privately selected phenos.
With over 15 years of experience, the Multiple Cannabis Cup Wins and the Strongest Strain of the World, DarkHorse Genetics is now proud to offer all its private selections. The Bruce Banner our house strains to a lot of fan fare, long lines, and wait a list of pre-orders to the hoards trying to get this strain.
Winning the High Times Caregivers Cup 2009, High Times Cannabis Cup Denver 2014, Best U.S. Non-solvent Hash 3rd place, Highest Tested THC in the history of High Times Cannabis, and Title Strongest Strain on Earth (High Times) and Number 9 on High Times 25 Greatest strains of all time!
Bruce Banner has become legendary stuff.