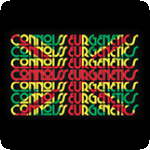 Connoisseur Genetics is a cannabis seed bank famous for the superior quality of its hybrids, thanks to years of cultivation and genetic research.
Working from selections of the best examples of different lines of cannabis, such as Super Silver Haze, Chemdog, Sour Diesel or Casey Jones, Connoisseur offers varieties that produce top-quality crops, rich in terpenes and cannabinoids.
In order to share their work with all types of growers, the team at Connoisseur Genetics has developed its varieties as both regular and feminized cannabis seeds.
Among their flagship varieties, we could highlight such examples Chemmy Jones, SSSDH (Super Silver Sour Diesel Haze) or Rainbow Jones.