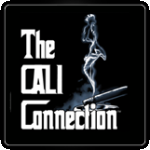 Since 2011 The Cali Connection have and continue to dominate the cannabis industry. In 2011 they cemented their place in the seed bank Hall of Fame by coming 3rd place in the Indica cup for Tahoe OG, and 2nd place in the Hybrid cup for Dead Head OG. The Cali Connection also went on to win the Seed Co. Hash Cup with the Tahoe OG Kush Wax.
The Cali connection are well-known for their strong OG flavours, like Tahoe and Deadhead OG's. They are also known for creating original hybrid genetics from the San Fernando Valley OG parents, like Corleone Kush and Blackwater.
The Cali Connection focus is working with seed breeders and cultivators around the West Coast, working diligently to identify the new strains which contain the desired effects for both heads and patients alike. They aim to provide seeds that are true to the genetics of the mother and/or hybrid or cross. So, sit down and get comfortable as they make you an offer 'you can't refuse.'
Please remember that the growing of cannabis plants and the cultivation of seeds is illegal in some countries - please check the laws of your country and don't be growing any plants if it is against your country's laws.