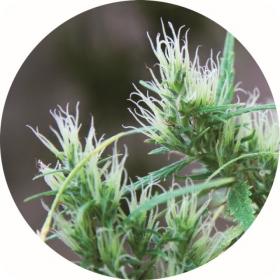 CBD Haze AUTO Regular Seeds
This strain by Top Tao Seeds is a CBD heavy medicinal strain. It is a cross between Spontanea, which is extremely rich in CBD, and the auto-flowering Taomic.
The result is a fascinating hybrid that produces huge amounts of resin. Since it is so high in CBD it is perfect for extracts, oils, tinctures and so on.
This strain is extremely versatile and ideal for all sorts of growers and breeders. CBD Haze is a sativa indica mix and can be used to lessen the symptoms of a number of issues including stress, depression, insomnia and anxiety.
CBD Haze is an auto-flowering strain which means it will flower automatically rather than as a result of a light cycle. Flowering automatically will shorten the flowering time of the plant.
It will also shorten the stature of the plant, but will not damage the yield. This makes these plants fantastic for commercial growers and those with small growing spaces.
This strain will also be regular, meaning that it will grow into a combination of male and female plants. This makes them fantastic for breeders, who need the male plants for their pollen.
The split of male and female is roughly even, which gives them plenty of choice when it comes to selecting the parents of the next crop.
This strain has a flowering time of 4 – 5 months and can be grown indoors, outdoors or in a greenhouse.
Remember that the cultivation of cannabis seeds is illegal in some countries, please check the laws of your country before attempting to cultivate cannabis seeds.
Genetics:
Sativa / Indica / Ruderalis (Spontanea)