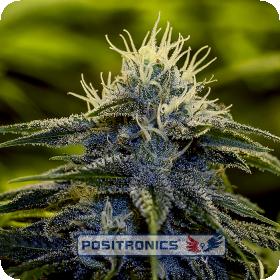 Afghan Express Autoflowering Feminised Seeds
Afghan Express Positronic Seeds comes from the middle east, which gives this plant a great size and strength, incredibly autoflowering.
This plant has a typical Afghan plant structure: strong and fat leaves of the dark green colour with many long branches.
The buds are large and fully resin-covered and amaze any grower.
You can make this plant an automatic monster.
It smells like afghan hash with moose and coffee touches and gives you a very pleasant and relaxing effect.