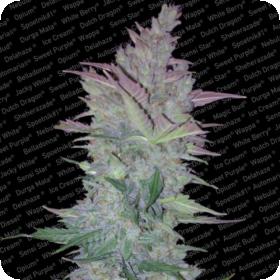 Vertigo Autoflowering Feminised Seeds
Vertigo is one of the most recent strains from the breeders at Paradise Seeds.
After breeding for three generations they finally arrived at this extremely uniform and robust strain. It is the offspring of a wonderful hybrid plan which was selected due to its fast growth and intense flavour.
Vertigo quickly gained popularity as one of the few autoflowering strains that is also highly medicinal.
The buds are large and extremely resinous not to mention potent. These plants will usually grow to around a meter in height or taller and are ideal for commercial growers due to their short flowering time and their extremely impressive yields.
Autoflowering plants usually have much shorter flowering times than regular plants since they do not experience the vegetative stage of growth. Autoflowering plants will flower at a certain point in their lives rather than as a result of a specific light cycle. These seeds are also feminised which means they will only grow into female plants.
It also means that their quality and uniformity are increased.
This strain has a flowering time of 60 days and can be grown indoors, outdoors or in a greenhouse.