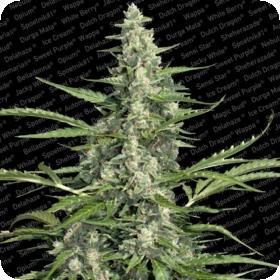 Pandora Autoflowering Feminised Seeds
This strain is thought of as one of the best autoflowering varieties on the market. Other than the automatic genetics in the strain it is a hard core Indica very similar to popular plants such as Spoetnik, Sensi Star, and Afghani.
Physically these plants are dense with tightly packed buds that have a potent scent. It grows to a relatively average size and the leaf to bud ratio is perfect for easy grooming.
For those who live in Mediterranean areas or like to harvest plants early this is an ideal strain. The effect of the strain is long-lasting and potent making it a great painkiller and perfect for a really intense chill.
The strain receives its name from the Greek goddess since it is the perfect, feminised, autoflowering strain.
Autoflowering means that the strain will flower of its own accord rather than as a result of a specific light cycle. It also means that the plants will have larger yields, be smaller in stature and will have much faster flowering times as the vegetative stage is essentially passed over.
Feminised seeds will only grow into female plants and have high levels of uniformity and quality.
The strain can be grown indoors, outdoors or in a greenhouse and has a flowering time of just 65 days.