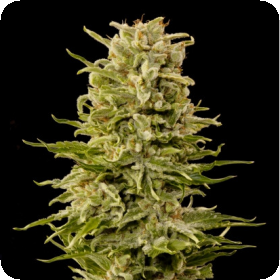 This vigorous strain develops according to the typical Indica pattern, with a giant main cola and many strong side branches loaded with solid and compact conical buds.
In good conditions, plants can grow taller than a metre.
Its strong smell combines an intense citric undertone with a sweet fruity Lowryder scent.
The indoor yield is so high that Auto AK can compete and win against most traditional cuttings.
It is also very resistant so that it can be grown outdoors, yielding high efficiency in any condition.
The effect is calming, powerful and long-lasting, suitable for relaxing time.