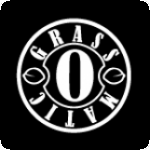 Grass-O-Matic is a Spanish brand which began in 2007 and which focuses on feminised and auto flowering seeds, often mixed together. They were famously the first brand in the world to produce feminised auto flowering seeds which shows how adventurous they are with their breeding and how effective their breeding and testing has been. They feel it is very important to be constantly on the cutting edge of seed technology. Through many years of testing and adopting a careful selection process they have been able to produce some of the most stable strains of feminised auto flowering seeds on the market.
Their success rate of female plants is 100%, there are not many companies that can boast that level of reliability with their seeds. They have adapted their breeds to be easily grown indoors or outdoors with a germination to maturity rate of about 75 days. As well as this they are recognised all over the world for their seeds germination rate and are perfect for any grower, from novices to the more experienced.
They hand select their seeds in very small numbers, always focusing on the quality rather than just the quantity. Personally I always find it far easier to trust a brand that cares more about the individual quality and reliability of their seeds rather than breeding large numbers of seeds for mass retail and profit.
Their decision to create auto flowering feminised seeds was purely for the simplicity factor. They are the most user-friendly seeds going since they have all of the best qualities from the feminised and the auto flowering seeds. The lack of male plants and the ability to flower on their own instead of relying on different levels of light and dark are additional points of ease.
This is a brand that focuses on what it is good at, it concentrates on perfecting these seeds that are perfect for any gardener, novice or experienced, meaning that these seeds will either be completely necessary for you or simply make your growing life a whole lot easier.
Please remember that the growing of cannabis plants and the cultivation of seeds is illegal in some countries - please check the laws of your country and don't be growing any plants if it is against your country's laws.