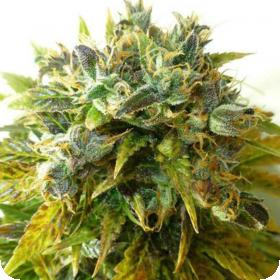 Stardust Autoflowering Regular Seeds
Flash Seeds one of the favorite white variety. The plants are fully covered in white resin like a magical stardust producing most amazing skunk and berries smell.
Effect: relaxing body sensation, uplifting, creative, perfect for relaxing and socializing.
Please remember that the growing of cannabis plants and the cultivation of seeds is illegal in some countries - please check the laws of your country and don't be growing any plants if it is against your country's laws.