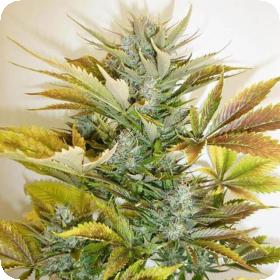 Russian Haze Autoflowering Regular Seeds
This regular variant of Flash Seeds' famous Russian Haze strain possesses all of the properties which make the feminised auto great, but this time the seeds are left mixed as nature intended.
A heavy-yielder, this strain is known for producing massive, heavy buds that are so caked with resin that plants often require support to keep from falling under their own weight.
Created by crossing Speedy G with White Sirius, the genetics locked within each Russian Haze seed are truly impeccable, with a strong Sativa influence being present throughout.
Effects are uplifting, motivating and energising with a pleasing body buzz.