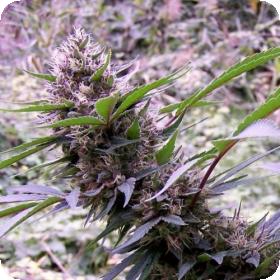 Red Libanon Autoflowering Regular Seeds
Holy Man was given its name in homage to the saddhus of India, otherwise known as the Holy Men. The strain was created by combining a South Indian landrace Kerala with a North Indian landrace from the Parvati Valley. The resulting strain was also combined with a Mexican ruderalis strain to give it the auto-flowering qualities.
The effect of the strain is extremely positive and energetic with a real, overwhelming happiness. Some say that this strain will get those who use it as close to enlightenment as possible. Perfect for those who have had a long, upsetting day, who suffer from stress, or who just need to relax.
This strain is an auto-flowering strain, which means that it will flower automatically. A lot of strains are now bred with auto-flowering strains in order to reduce flowering time and size of plant. The plants will be much smaller in stature but will retain the same size of yield. Auto-flowering plants are ideal for those who need quick, large crops such as commercial growers.
Gender wise this strain is regular, this simply means that they will grow into a combination of male and female plants. This makes them perfect for breeding since the breeder will have plenty of choice when it comes to selecting the parent plants for the next crop.
This is a versatile strain that can be grown indoors, outdoors or in a greenhouse.
Remember that the cultivation of cannabis seeds is illegal in some countries, please check the laws of your country before attempting to cultivate cannabis seeds.