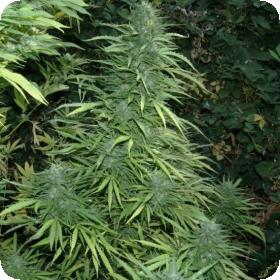 Fruity Cristal Kush SuperAuto Feminised Seeds
This strain is an indica dominant power house that was made specially for Flash Seeds customers. It is a combination of Hindu Kush, Larry OG Kush and Stitch 0.1. This strain is best known for its thick, solid, resin coated buds with a high level of THC. It can provide some seriously impressive yields and has an amazing flavour which combines mango, strawberry and a lovely background of Kush.
The effect is relaxing yet psychedelic which makes it perfect for those who want to chill out after a long day. This strain needs a good amount of nutrients during the growing period and its flavour can be even further improved by providing it with pure, clean water towards the end of flowering.
Fruity Cristal Kush is both feminised and auto-flowering. Feminised strains are ideal for growers who are sick of dealing with the unnecessary male plants. These seeds will only grow into female plants and will actually be higher quality than regular plants. Feminised seeds also tend to form extremely uniform crops.
Auto-flowering plants will flower automatically, rather than as the result of a light cycle. This means they have a much shorter flowering time, as well as a shorter stature. They will also still have an impressive yield for such a tiny plant.
This strain is extremely versatile and will grow well indoors, outdoors or in a greenhouse.
Remember that the cultivation of cannabis seeds is illegal in some countries, please check the laws of your country before attempting to cultivate cannabis seeds.