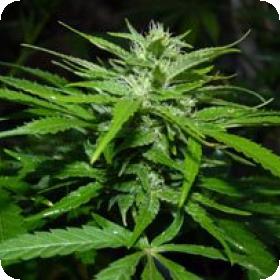 Chaze Super Autoflowering Feminised Seeds
It sounds like the name of a superhero and that image may not be very far off.
Growers of Flash Seeds Chaze Super Autoflowering agree that it is among the most amazing grows they've ever tried and that the quality of the finished product far surpasses most Autoflowering varieties of terms of quantity, quality, potency and duration.
For the inexperienced grower, these plants are extremely forgiving. They provide plenty of room to make mistakes and allow a good bit of experimenting.
No matter what kind of torture they're put through, they still produce (granted, in varying quantities, but they DO produce). For the seasoned pro, these seeds present the opportunity to really showcase one's talents.
Choose a method that works best for you: indoors, outdoors, greenhouse, whatever - and these seeds will respond famously. Bottom line: feel free to have at these plants. Try your best tricks and experiment liberally. They can take it.
The effect delivered by the finished product is a peaceful stone with an overtone of energy provided by the Haze genetics. This is not at all a sit-around strain and there will be no couch-locking.
In fact, most people say that the effect is quite the opposite. Users are likely to feel the urge to do something - to move, to exercise, to do something productive or creative. Better still; the effect of Chaze is long-lasting with an exceptionally high ceiling.
A few tokes is generally good for a few hours and that is no exaggeration.
Depending on the growing method and conditions, these plants can grow rather large and stretchy with prominent lateral branches.
Try to distribute light to the entire plant evenly and be sure that there is plenty of exposure for all the flower sites when tying (should doing so be deemed necessary).
Please remember that the growing of cannabis plants and the cultivation of seeds is illegal in some countries - please check the laws of your country and don't be growing any plants if it is against your country's laws.
Genetics:
Stitch 0.1 x Haze x Cheese