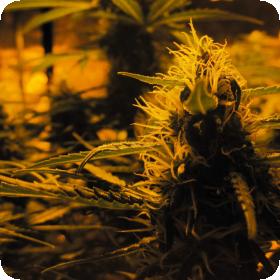 Lowryder #2 Auto Feminised Seeds
Lowryder #2 is the result of a quest by the Joint Doctor to further refine and improve the original Lowryder strain. It is an indica-sativa auto that uses Santa Maria (Colombia) genetics to add increased resin production, better taste and higher strength.
This improvement was further reinforced by selective inbreeding over several generations in order to fix the desired traits. Lowryder #2 has a life cycle of only 8-9 weeks from seed right through to harvest and can be grown in all environments, indoors, indoors and outdoors in the sun.
It's still quite a short, squat plant that grows to a height of between 30-60 cm. High, indoors and outdoors. Indoor production is somewhere in the region of 150 gr/m2, while outdoor production can be between 45-60 gr.
It has a rather exotic, sweet berry flavour and has a medium THC content of between 10-15 percent. High relaxation, which is never "too much"
This car was recognised as one of the Top 10 Canadian strains in 2010.