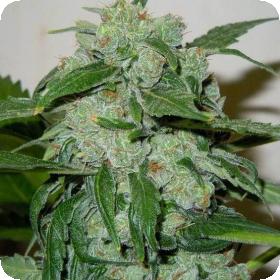 Chronic Ryder Auto Feminised Seeds
Chronic Ryder is an indica/sativa auto-flowering strain produced by the crossing of the famous Serious Seeds strain Chronic with Lowryder. It is a short-lived plant that is ideal for smaller spaces.
Chronic Ryder is a vigorous car with an end product of the highest quality. The squat continues to grow to between 30-60 cm. Indoors or 60-75 cm away. Outdoors, man.
Due to its small stature yields are naturally reduced, but the sheer quality makes it a very worthwhile strain to grow. Indoor growers can expect around 150 gr/m2 while outdoor growers can expect each plant to produce between 45-60 gr.
A life cycle of 65 days from seed to harvest. It is an excellent choice for a discreet outdoor garden as well as an early greenhouse variety.
The buds have a very attractive taste, reminiscent of apricot. It produces a well-balanced effect with high THC production.