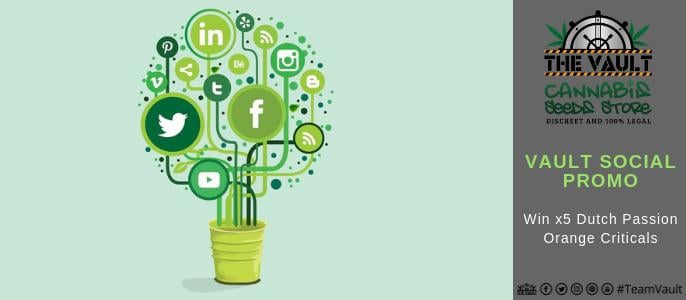 As a part of the Vault community, you'll know we are very active across Social Media and various Cannabis related forums.
We love to keep you informed and entertained and delight in giving you the best give-aways around, like our recent 100 seed Christmas give away…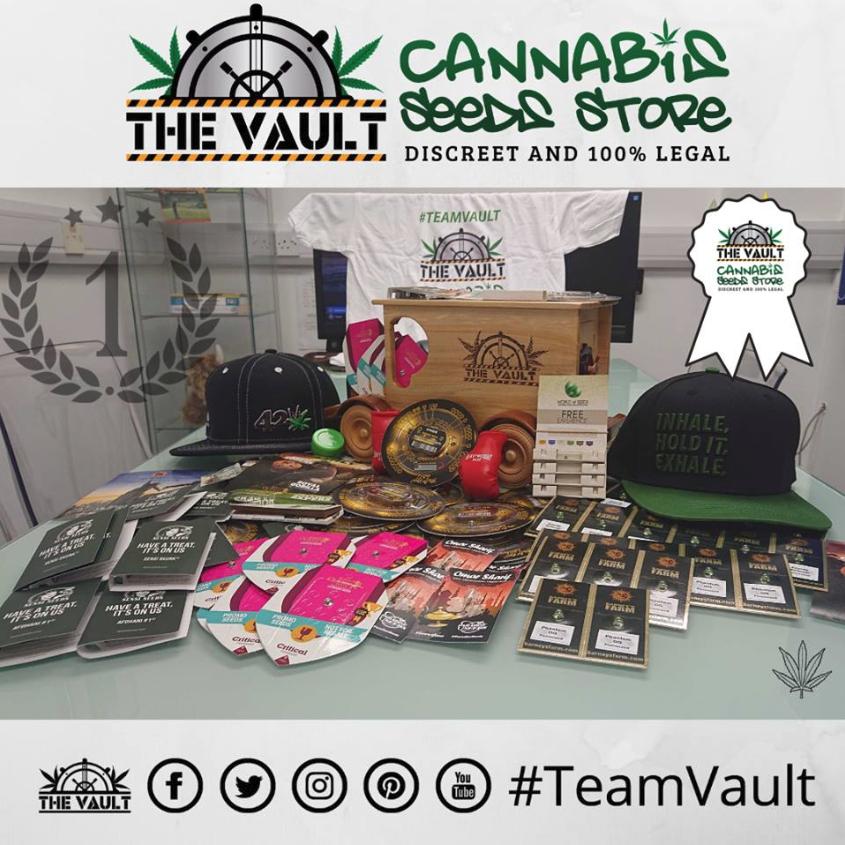 Given the nature of the industry, some social sites can take a dim view towards Cannabis posts and we have to be careful on what we post. Just last week, Instagram decided to take down our page with no prior warning. We had a good, solid, but modest audience of nearly 4,000 and that's just been wiped out over night.
Not to be deterred, we have created a new account here, where you will be able to see the latest Cannabis Memes, Pics, Images and Promo's from The Vault. If you're on Instagram, please re-follow us here > https://www.instagram.com/vaultseedbank/
We'd also love to connect on the other Social Media platforms too!
Queen of Cannabis Facebook Community
When you connect, please say hi!
Follow, Connect, Engage
Also note, you will find us in forums such as Grasscity, 420 Magazine, RollItUp, Overgrow, ICMag and AFN, as well as many Cannabis related Facebook groups. We've just started to post in Reddit and Quora too, so feel free to connect there.
Celebrate with some Punch!
To say 'danks' for following us and being part of our beloved community, we are offering two prizes. The runner up will get the much sought after Vault Goodie bag with t shirt, papers and stickers etc. The Winner will get x5 Critical Orange Punch Seeds from our good friends at Dutch Passion (+ goodie bag)
To enter, simply comment #TeamVault on this blog post. The promo is live now and will close at midnight on Thursday 7th February, with winners announced on the 8th.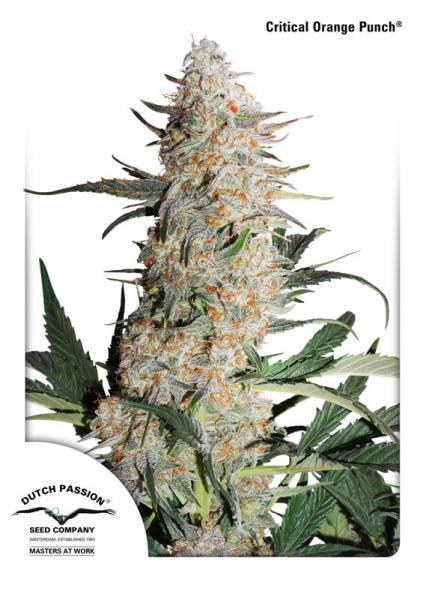 Seed Info
Critical Orange Punch is a feminized photoperiod seed variety, the first Dutch Passion strain based on outstanding Kritikal Bilbo genetics from Spain. The breeding began by crossing elite cuttings of Grandaddy Purps and Orange Bud (Orange Punch). The result was a supreme smoke with great taste but below-average yields. When this was further crossed with an XXL yielding THC rich Critical, the yields were dramatically improved thanks to the Critical growth vigor. Critical Orange Punch has a rich skunky citrus taste and an Afghan-hash aroma along with a long lasting powerful euphoric high. It's an easy, stable XXL yielding variety to grow. She grows easily under a wide range of nutrient/growing conditions reaching around 1.5m indoors, taking just 7-8 weeks to bloom with commercial yields of rock hard, sticky buds. It's a perfect, potent and easy feminized seed variety for fast XXL harvests.
Vault Info
So there you have it. We are back in business on Instagram. Give us a follow if you haven't already. Remember, if you are ordering from the Vault, we send worldwide, offer guaranteed delivery, accept credit cards AND send freebies with all orders. There are discount codes to be found on all of our social channels too, so keep an eye out for those.
Affiliate or Influencer?
We are always keen to find those in our community who have medium to large engaged Cannabis audiences (especially on You Tube and Instagram) to become affiliates or act as Influencers. Read this blog post on the Vault Cannabis Seeds Blog to learn more.
Mailing List
To keep in touch with the latest news and views from The Vault please join our mailing list > http://goo.gl/Bt2Ba2
Remember: It's illegal to germinate cannabis seeds in many countries. It is our duty to inform you of this important fact and to urge you to obey all of your local laws. The Vault only ever sells or sends out seeds, or seed voucher prizes for souvenir, collection or novelty purposes.
Legal disclaimer: The competition winners will have their prizes sent to them via recorded delivery. If you are chosen as a winner but don't receive your prize, we cannot resend competition prizes, so you'll have to raise this with your local delivery service (In the UK, for example, this would be Royal Mail).
#TeamVault