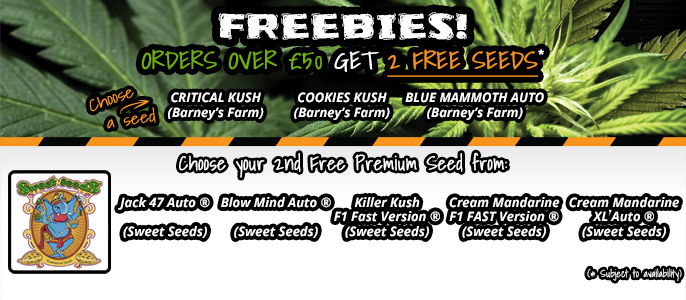 We are excited to announce the second installation of our new freebie system bringing you an awesome list of Sweet Seeds ® to choose from.
If you spend over £50 you can choose your 2nd free seed from Sweet Seeds ®.  How Sweet is that?
The more you spend, the more you get, check out the full list of our deals, discounts, free seeds and special offers now here.  In fact spend £200 and get an amazing 13 FREE seeds, all from the top breeders and even qualify for free shipping if you spend over £100, and that's not counting the other free seeds triggered by purchases from breeders on The Vault, check out it out now for some unbelievable deals!
About Sweet Seeds ®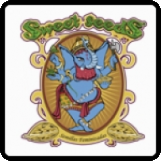 Sweet Seeds ® have something for everyone and all of their seeds are engineered for indoor and outdoor growing. They have a vast library of different strains and genetic variations which they use for testing and quality control when coming up with new and exciting strains for their customers.
Each of their seeds goes through a rigorous testing period, being hand selected, thoroughly tested, and inspected before they are deemed suitable for production. They ensure that they are provided with the perfect climate, lighting, and temperature to produce the best results possible and keep the seeds fresh and potent.
The only seeds that are allowed to slip through the net are those with a 95% or higher germination rate. Their feminised seeds have a phenomenal 99.7% pure female growth rate so money is not wasted on seeds that may become hermaphrodites. This may be because their main point of focus is on the user-friendly seed types known as feminised seeds and feminised auto flowering seeds. Their testing on auto flowering feminised seeds started in 2007 and they quickly produced a plant with a 100% auto flowering strain that had one of the fasted flowering periods around.
Some of their fastest plants have a flowering time of just 7 ½  weeks, far faster than most other brands who usually boast a roughly 10 week maturing time. These strains were on the market by 2009 after many years of perfecting their product and making sure that it was at least one of the best strains on the market. They are still to this day working on breeding programmes that allow them to cross their finest pre-existing strains with the auto flowering gene.
This brand has an impressive array of different strains and seed types, supplying something for even the most discerning of customers.
Sweet Seeds ® have also just returned from the 2017 Expogrow in Irun with another 3 trophies including Best Sativa for their new American strain – San Fernando Lemon Kush ® Feminised Seeds
About the freebies:
With a list as sweet as this the hardest choice will be which one to go for!  Lets have a look at what Sweet Seeds ® have for us:
Cream Mandarine F1 FAST Version ®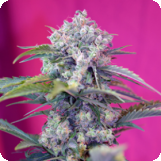 Following customer requests Sweet Seeds ® introduced the feminized and photoperiod-dependent version of their much appreciated Cream Mandarine Auto ® (SWS29).
To develop this variety they selected their best Cream Mandarine Auto ® genetic lines. In order to eradicate the autoflowering characteristic of the original version and, at the same time, to strengthen the aroma traits, they hybridized these selected genetic lines with an elite clone of Diesel ancestors featuring tones of aromatic mandarin orange. The plants show great vigor and the structure of an Indica-Sativa hybrid. This strain produces big compact buds fully loaded with aromatic resin.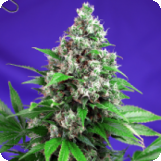 A feminized and photoperiod-dependent version of one of the most famous strains from the West Coast of USA, developed around the year of 1994 in Sunset Beach, South California, the Ocean Grow Kush, better known as OG Kush.
With an ultra-fast flowering, the Killer Kush F1 Fast Version ® (SWS52) is the resulting hybrid from the cross between a selected 3rd generation autoflowering genetic line leaning to the Indica side and an elite clone of OG Kush.
The result is an extremely potent plant with a very fast flowering. This strain produces large and aromatic buds, all covered by a thick layer of resin. The aroma is sweet, citric and acid with exotic tones reminiscent of aromas from the Chem Dawg – Diesel family.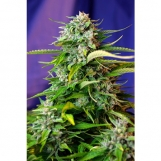 A 3rd generation autoflowering strain. This hybrid is the result of a cross between an autoflowering Jack Herer from the Sweet Seeds ®' R&D Department and their elite clone of AK 47.
Probably the most potent autoflowering variety available in the market. This is a very productive autoflowering plant with abundant, compact and very resinous buds. The aroma and taste of this strain is sweet, fresh, lemony and with hints of incense.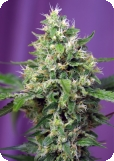 A 4th generation autoflowering strain. In the development of this variety Sweet Seeds ® used the famous "Cordobesa" Amnesia Haze clone. To introduce the autoflowering trait in this genetic they used selected genetic lines of their S.A.D. Sweet Afgani Delicious Auto ® (SWS24), which contributes with a background of sweet and musky aromas to the cross.
This variety features a pleasant, deep and complex aroma of incense, with sweet and musky tones, complemented with lemony citrus hints, shades of wood and dried fruit.
Tall-stemmed autoflowering strain, very resinous and productive.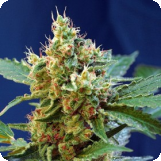 A Tall-stemmed autoflowering strain. This high yielding 4th generation autoflowering strain is the resulting hybrid from the cross between selected specimens of Sweet Seed's Cream Mandarine Auto ® (SWS29) and a Súper Tai '98 elite clone.
The genetic coming from the Súper Tai '98 elite clone contributes with interesting Sativa characteristics to this hybrid, such as bigger size, but also subtle aromatic and spicy tones with hints of wood and nuts. The so much appreciated Cream Mandarine Auto ® genetic contributes with traits from the Indica side, such as high flower and resin production, but also sweet and fresh aromas with tones of citric fruits of the mandarin orange type.
Go view the entire Sweet Seeds ® range now to get some sweet strains. Don't forget that in celebration of their 12 birthday Sweet Seeds ® are also giving away 1 free seed with every pack of 3 purchased and 2 free seeds with every pack of 5 purchased (while stocks last).  That's some serious amount of free seeds buddy!
Make sure you never miss another Vault promo and sign up for our newsletter at http://eepurl.com/U2sFj
All free seed offers are subject to availability and if we happen to run out of any free seed we will substitute your choice for a similar strain with a similar price range.
Remember: It is illegal to germinate cannabis seeds in many countries; therefore, it is our duty to urge you to obey all of your local laws.  The Vault only ever sells or sends out seeds for souvenir, novelty or collection purposes.